Engraving and tooling workshops
A new building devoted to engraving and the manufacture of tools was inaugurated at the end of 2014.
The engraving workshop, flooded with light, is located in the calm of the upper floor.
It is the duty of the master engravers to design and produce tools (dies and punches) which will be used to strike coins, medals and decorations. They transmit their knowledge and perpetuate Monnaie de Paris style.
Trained in the best schools, it takes them years to master all the facets of the profession. The only place in France where the engraving of money is learned and practised is at Monnaie de Paris.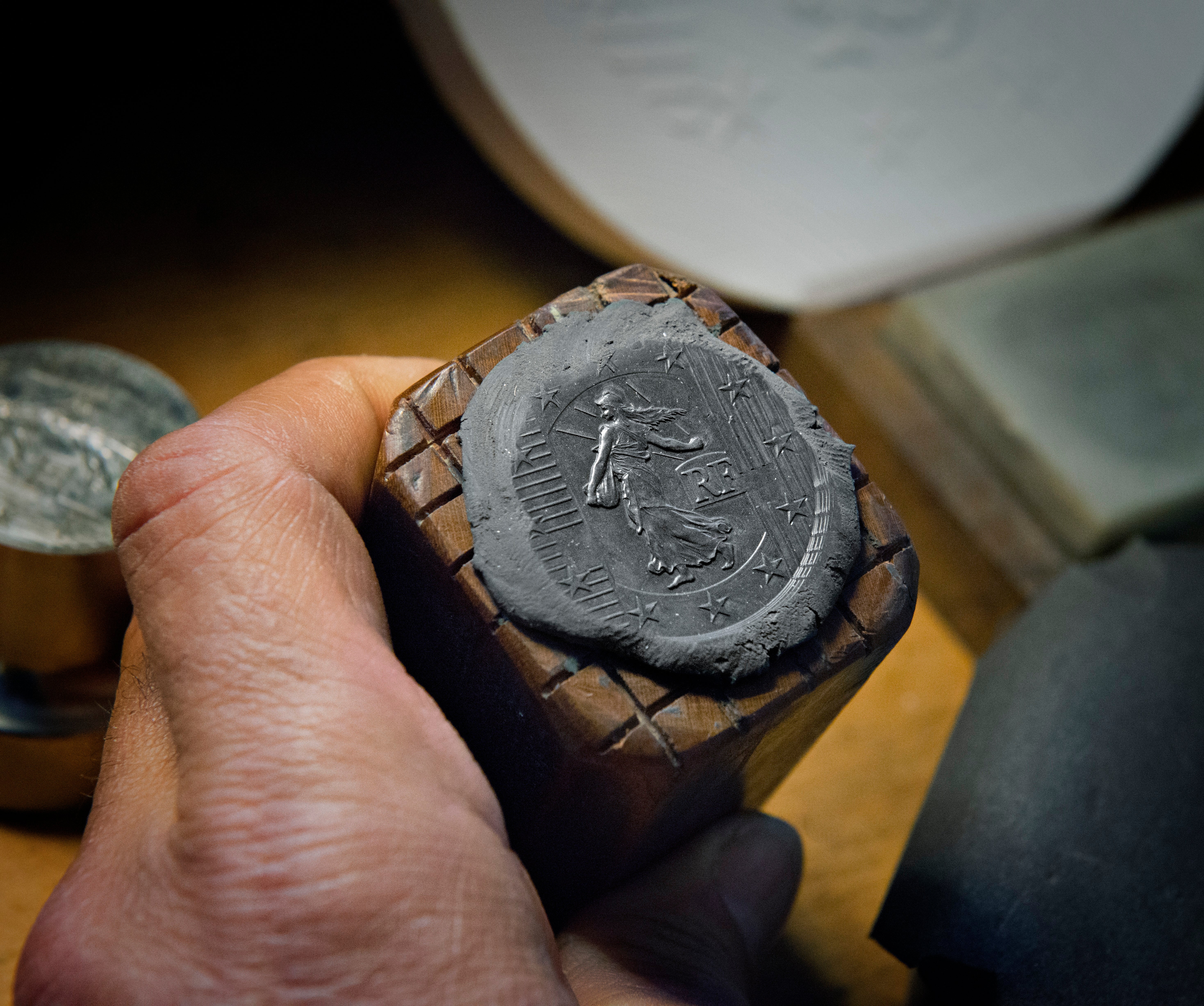 Luminous and volume creation
In addition to their technical training, engravers master the graphic arts. With talent, they produce a low-relief model in industrial modelling paste, then in plaster based on their drawing (manual or computer-assisted) in order to magnify their engraving and the effect of light on it. They alternate cavity and relief work until they obtain an optimal result.
Cutting-edge techniques combined with ancestral know-how
Engravers practise ancestral techniques of direct cutting for which they manufacture their own tools. They are also no less skilled in old and digital technologies (reduction, electroerosion, milling machine, laser). They choose complementary techniques depending on the project. They intervene manually at each stage and ensure the quality and finesses of the motif.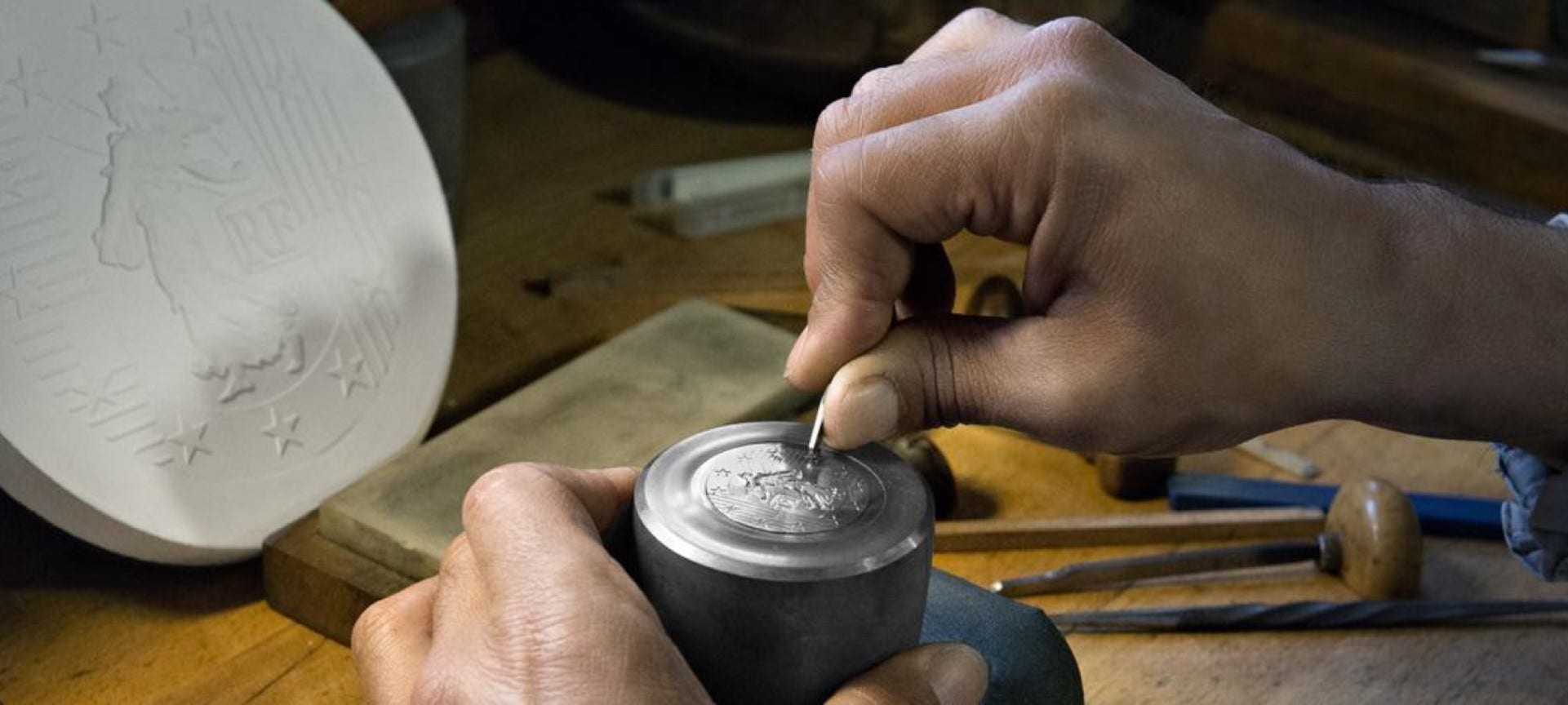 Transforming a block of steel into a striking tool
Cylinders made of highly-resistant alloys are engraved, then the tooling workshop machines them: the turner centres and reveals the engraving and prepares the recesses to adapt the tooling to the press chosen.
Depending on the finish, the polisher creates the colours: polished mirror and abrasion effects. Lastly, the die is punched with marks by the engraver then receives a surface treatment which ensures its rigidity and protects its engraving.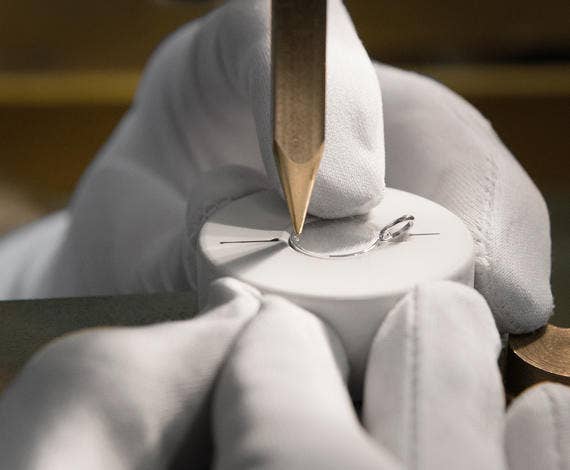 And the guarantee? That's us too
The engraving and tooling workshops also manufacture and engrave:
the guarantee punches of the grades (gold, silver, etc.), of masters, of the industry, and of engravers;
the official stamps and seals.
The engravers work closely with the hubber to produce them.
Explore all the faces of Monnaie de Paris