The Paris workshops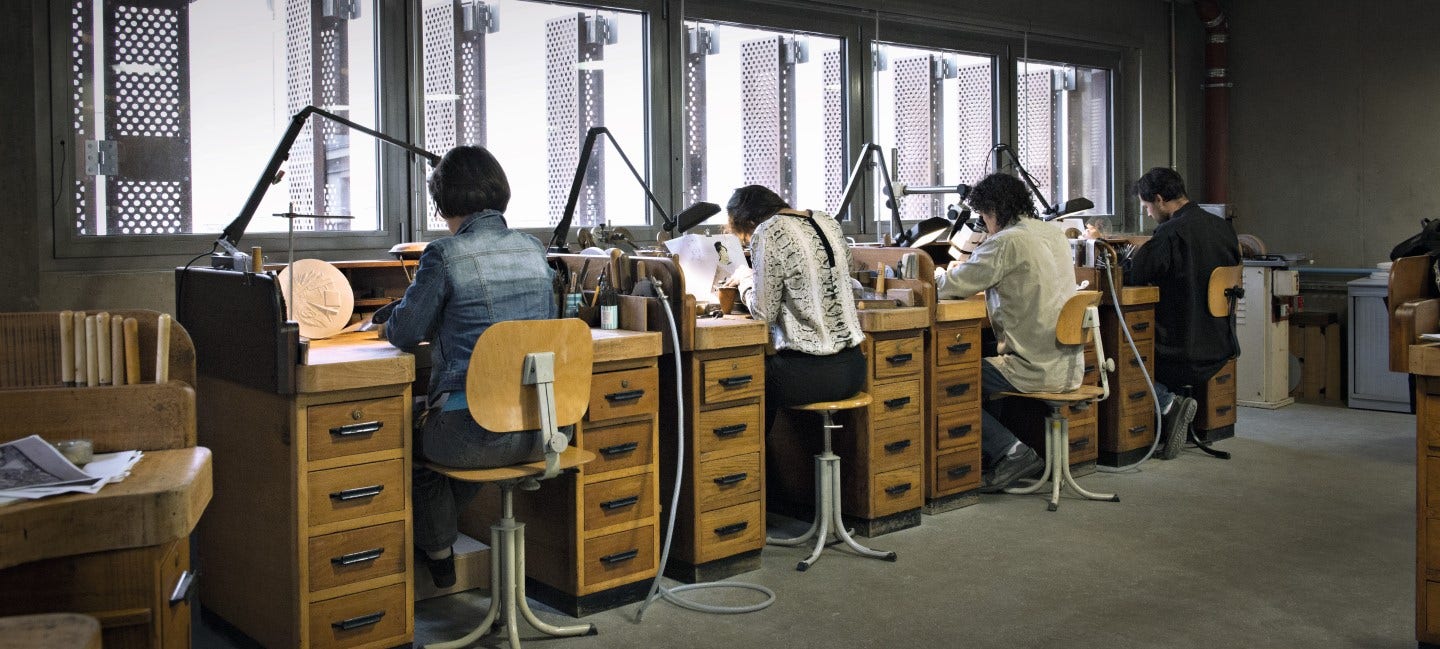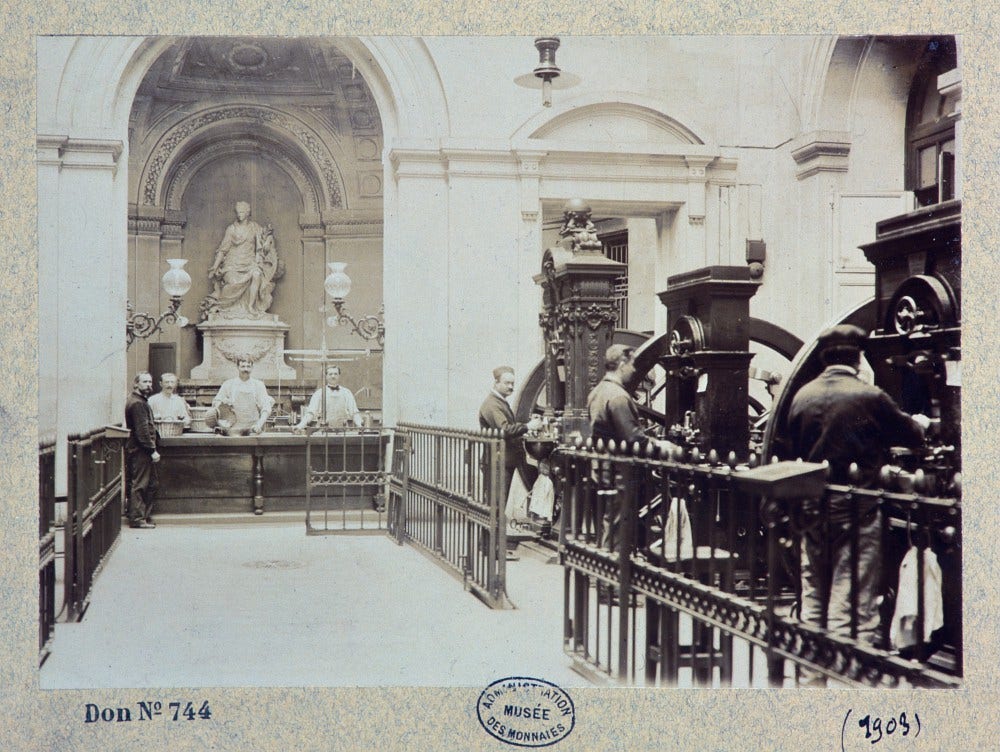 A state activity close to the residence of the kings of France
Monnaie de Paris, due to its state activity, has always been located in the immediate vicinity of the residence of the kings of France.
An imposing building in the epicentre of Paris, Monnaie de Paris has had several locations down the centuries. The oldest known Parisian workshop was located on  the Île de la Cité.
Minting was then located in the current Palais de Justice, then next to the Louvre - the new royal residence and place of conservation of the treasury - in Monnaie street to which it gave its name.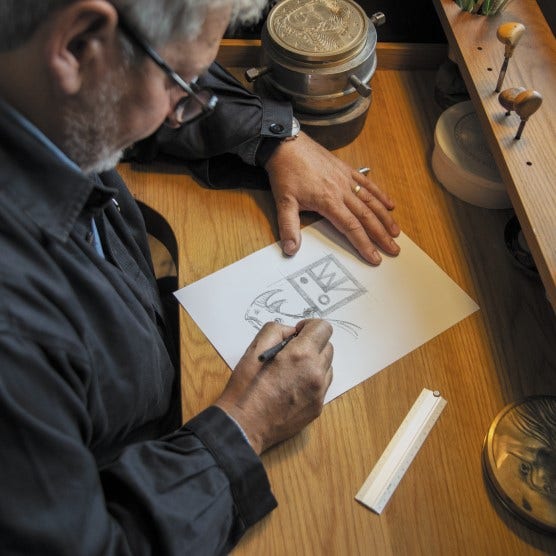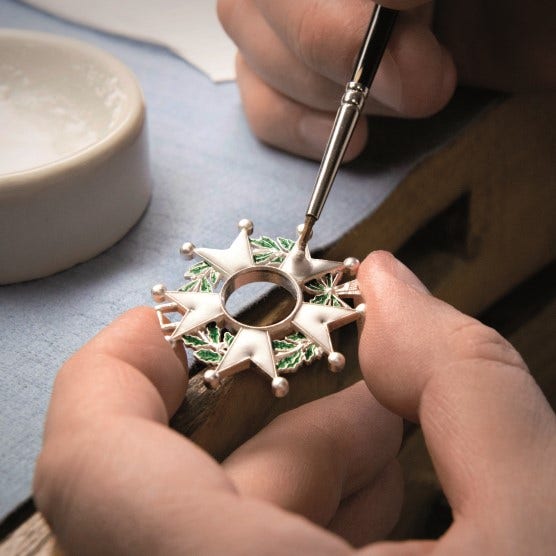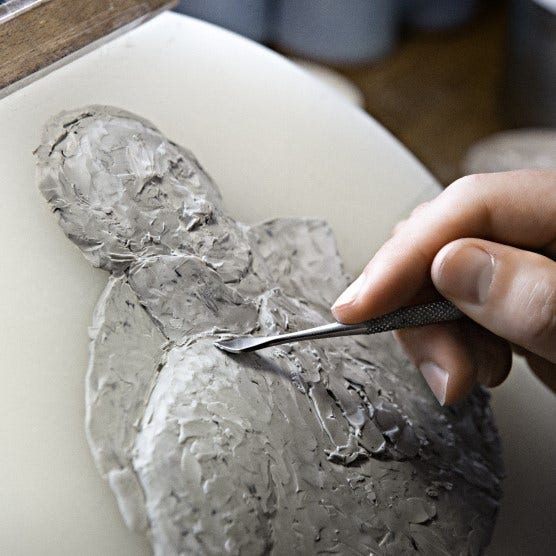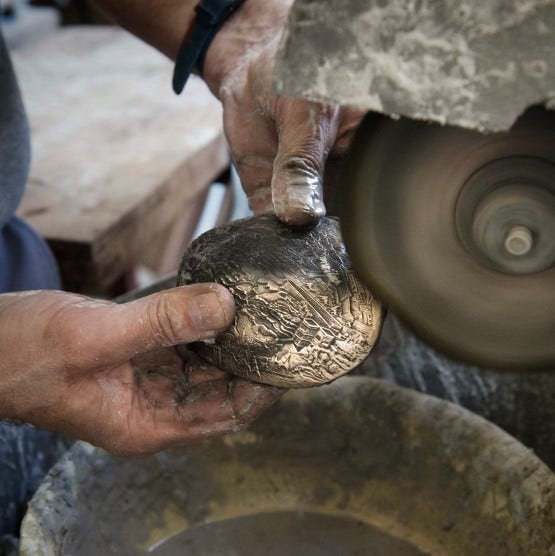 Ancestral know-how
Housed in buildings which had become too small and poorly adapted to the new machines, Monnaie de Paris underwent a new revolution at the end of the 18th century. At the request of Louis XV, the Parisian mint was transferred from the right bank to the left bank in the place of the former grand hotel de Conti destroyed in 1768. Construction of the palace and the manufacturing facility is entrusted to the architect Jacques-Denis Antoine. The foundation works started in 1769, whereas the first stone is laid on 30 April 1771 by the Controller General of Finance, Joseph Marie Terray.
Monnaie de Paris was officially installed on quai de Conti on 20 December 1775.
The building, the original industrial vocation of which was kept until today, was the first great construction in Paris under the reign of Louis XV. This architectural ensemble was perfectly conserved without significant alteration, due to its activity. The production of artistic craftsmanship according to ancestral know-how and methods handed down from generation to generation, still practised today, makes Monnaie de Paris the first and last factory in activity in Paris.