This workshop produces approximately 80,000 medals per year. These are new creations or ones derived from the metallic archives of 400,000 medal tools, the oldest of which date from the 16th century.
The secrets of the manufacture of medals have been passed on from craftsman to craftsman for centuries. The workshop is also responsible for minting civil and military decorations. The know-how of Monnaie de Paris can also be used by individuals and companies for which it produces medals.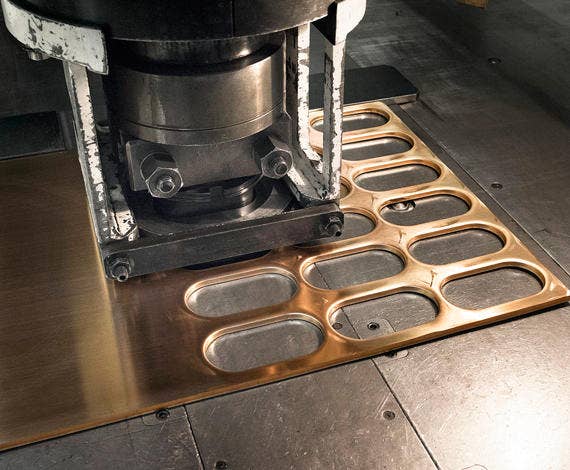 The preparation of the blanks
The alloys were produced on the quai de Conti until 1973. Today, Florentine bronze, monetary bronze, copper metal, gold and silver arrive in plates or coils.
The medals workshop selects the alloy and the thickness of the blank depending on the form of the medal or decoration, of the press used, of the motif and the depth of the engraving. The blanks are then cut and annealed. They are then ready to be struck.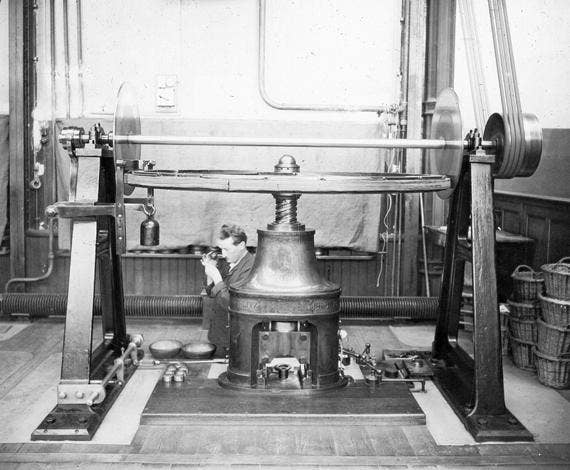 Stamping: the art of minting
The medal minter transforms a blank into a civil or military medal or decoration: he alternates striking to reveal the relief and anneals to give the metal its elasticity back.
The blank is struck as many times as is necessary, depending on the diameter, the depth and the detail of the engraving. Finally, the products receive surface treatments to magnify them.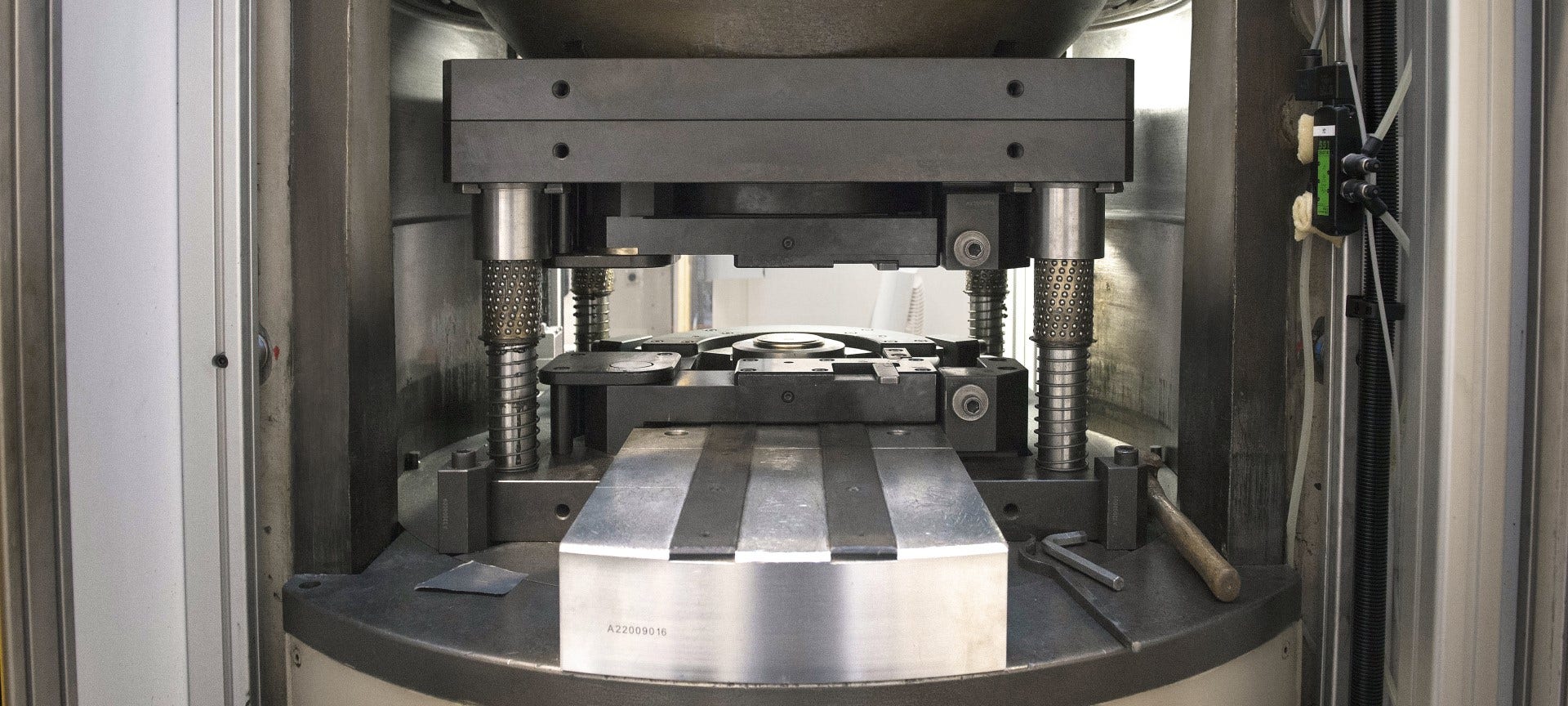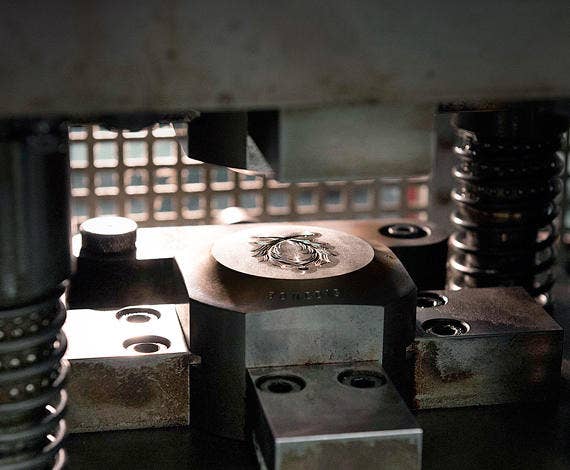 Adding colour, emphasising the relief: another artistic profession
After stamping the medal is cut out, sandblasted, sometimes gold or silver plated, then polished or patinad. The patina is a colouration by oxidation used to protect and magnify the motif.
There are two techniques, one mechanical, the other manual known as special patinas. Each relief is brightened with a brush, scraper, cloth, sponge or cork. Lastly, a layer of varnish is deposited on the medal.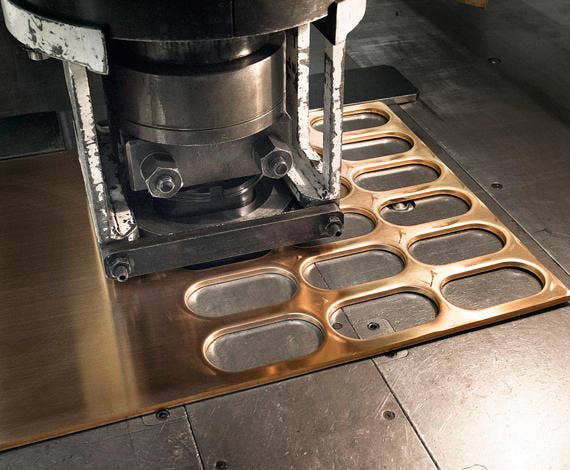 Découpe des flans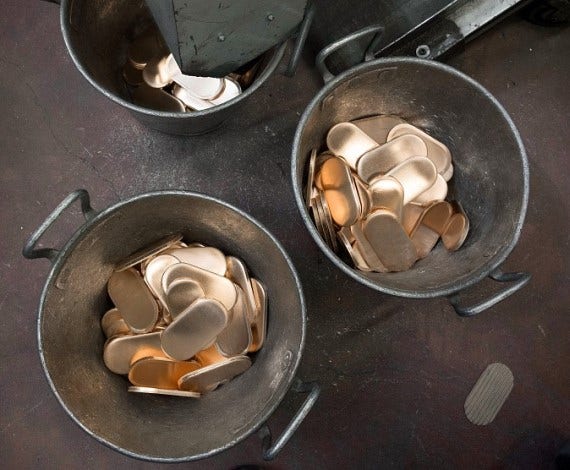 Flans découpés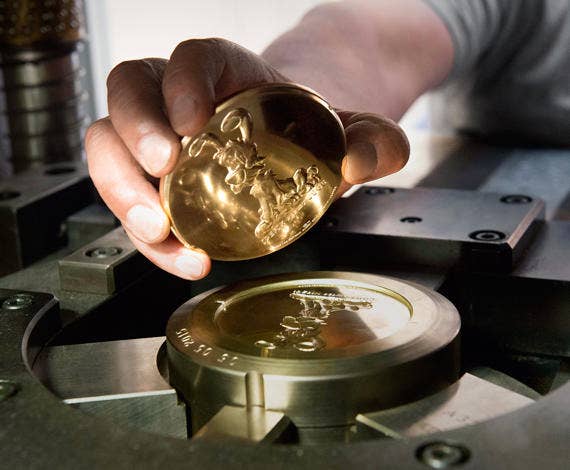 Estampage d'une médaille
Patine à la brosse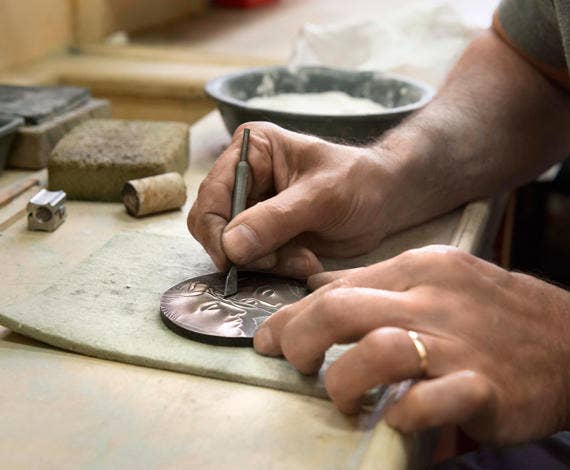 Patine spéciale à la main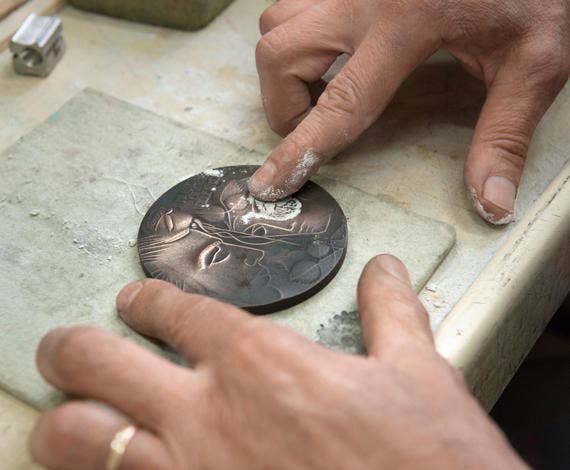 Patine spéciale à la pierre ponce
Explore all the faces of Monnaie de Paris