Behind the scenes at the Monnaie de Paris
At night, sneak into a sleepy factory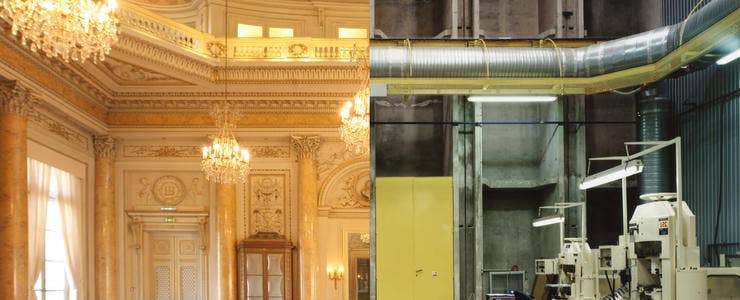 At nightfall, sneak into a sleeping factory and enjoy an evening visit that invites you on an exploration behind the scenes of the Monnaie de Paris. Revealing the manufacturing secrets of a money factory and the hidden corners of a neoclassical palace, this tour offers something for everyone!

Let the voice of an education officer guide you on this unusual visit. Under the watchful eye of the figure of Dame Fortune and surrounded by sleeping machines, immerse yourself in an epic that will involve all your senses. Discover the presses of this still-operational factory and follow the story of France's oldest institution.

As night falls, the doors open, inviting you to enjoy this special moment!
Exhibition