Monnaies & Merveilles
The temporary exhibition "Currencies & Wonders" is an invitation to travel through the infinite variety of forms, materials and uses of money.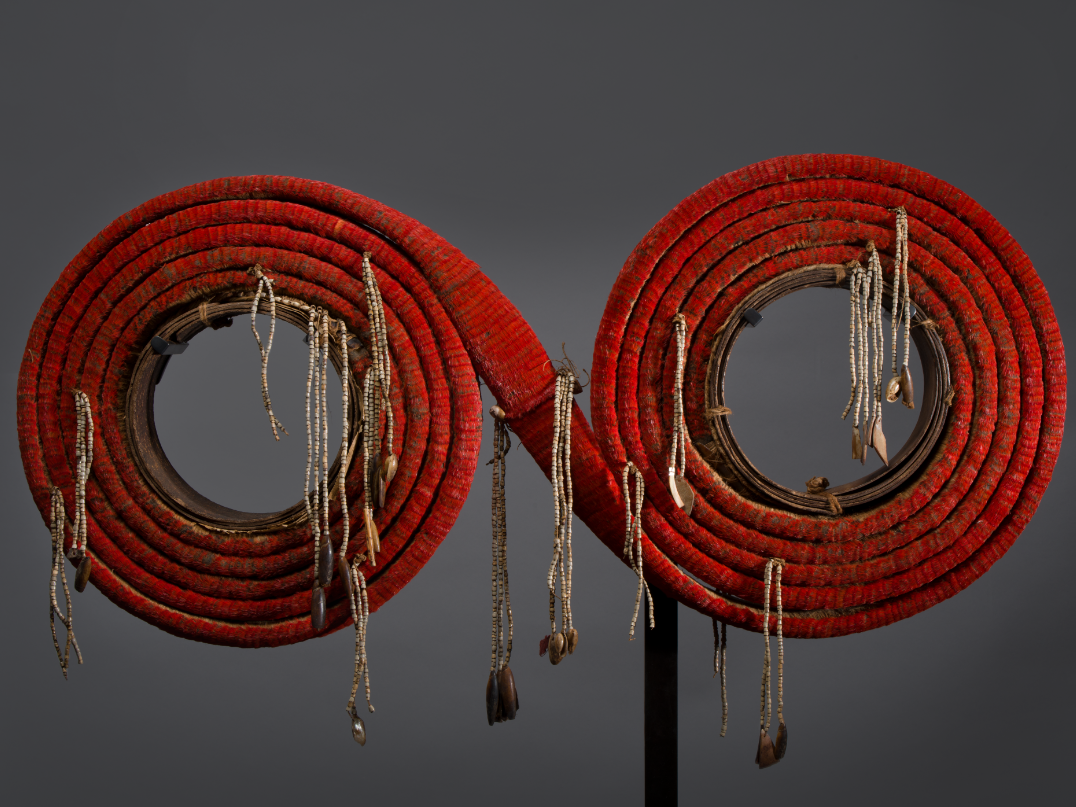 The exhibition "Currencies & Wonders" is an invitation to travel through the infinite variety of forms, materials and uses of coins.
Gold, silver, feathers, mother-of-pearl, pearls or iron, money is astonishing in its diversity. Commercial transactions are materialised in multiple forms, to end up, beyond the exchange, by expressing rank, prestige and wealth.
These instruments, whether exhibited or kept secret, are invested with social or sacred symbolism and take on the most diverse aspects: Kuba velvet from Zaire, money bracelets from the Ivory Coast, textiles from Timor (South-East Asia), feather rolls from the Santa Cruz Islands (Polynesia)...
Some 200 pieces from museum institutions or private collections invite the public to take a sensitive journey to the heart of monetary uses and rituals across cultures and civilisations. The exhibition also highlights a series of popular European objects such as the spectacular clairvoyant automatons that celebrate the coin as a rite of passage to the irrational and the dream.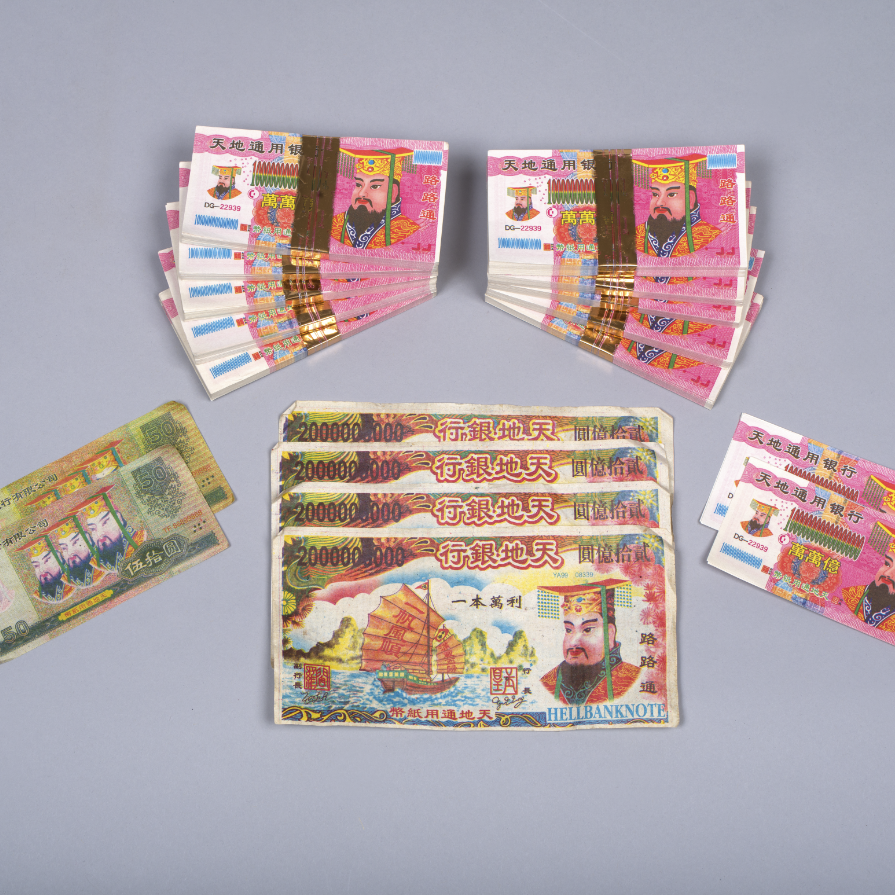 Long preserved in the obscurity of museum reserves or in the intimacy of private collections, these coins dazzle by the complexity of their uses as well as by the refinement of their execution.
From archaeology to anthropology, economics, psychoanalysis, art history and philosophy, all disciplines agree on the depth of their symbolism and their intense power of seduction.
Mapping the exchanges between peoples of the land and peoples of the sea, drawing the balance between masculine and feminine, these protean ambassadors are, above all, concentrates of humanity.
Like a cabinet of curiosities, this exhibition is an invitation to travel and dream, a dreamlike and sensitive dive into the heart of the thousand and one metamorphoses of money through beliefs and civilisations.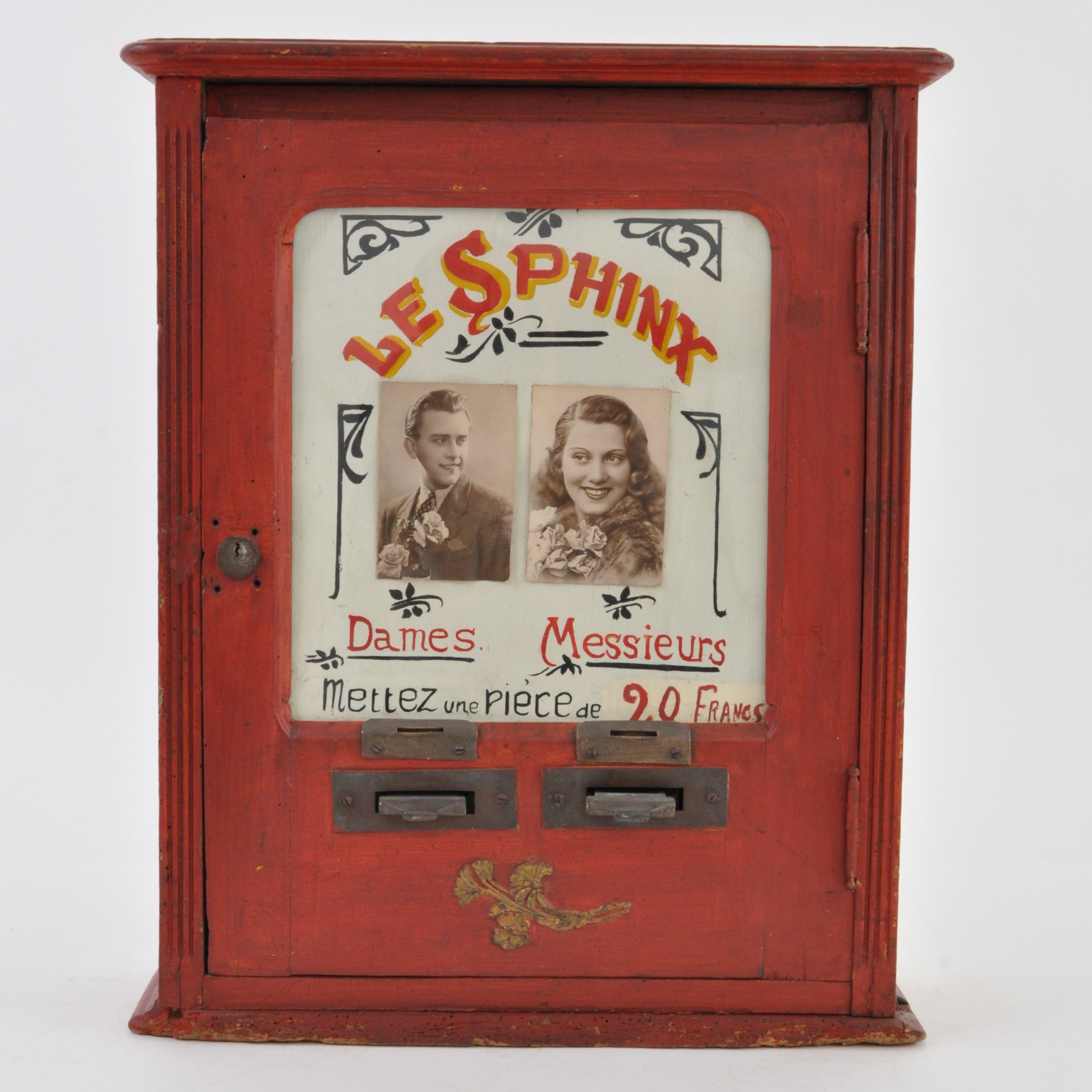 Playing on surprise and wonder, it telescopes uses and forms, breaks down scales, upsets our reading grids and shakes up our modes of representation. At a time of dematerialization and increasing standardization of monetary practices, it is also a tribute to these anonymous creators, men and women, who have competed with imagination and audacity to elevate these objects of exchange, culture and sociability to the rank of art.
The exhibition is divided into five thematic sections that allow each object to be viewed from a different perspective, including The hypnotic power of metal; Beads, feathers and shells: a neo-cabinet of curiosities; Textile enchantment: through gifts and counter-gifts; Between power and seduction: when money becomes an ornament; and Dialoguing with the invisible: popular beliefs and superstitions.
Exhibition curator: Bérénice Geoffroy-Schneiter, art historian specialising in the symbolism of jewellery and non-Western adornment.
Exhibition designer: Pascal Rodriguez, architect DPLG.
Translated with www.DeepL.com/Translator (free version)
Pour accompagner la déambulation, découvrez la playlist FIP radio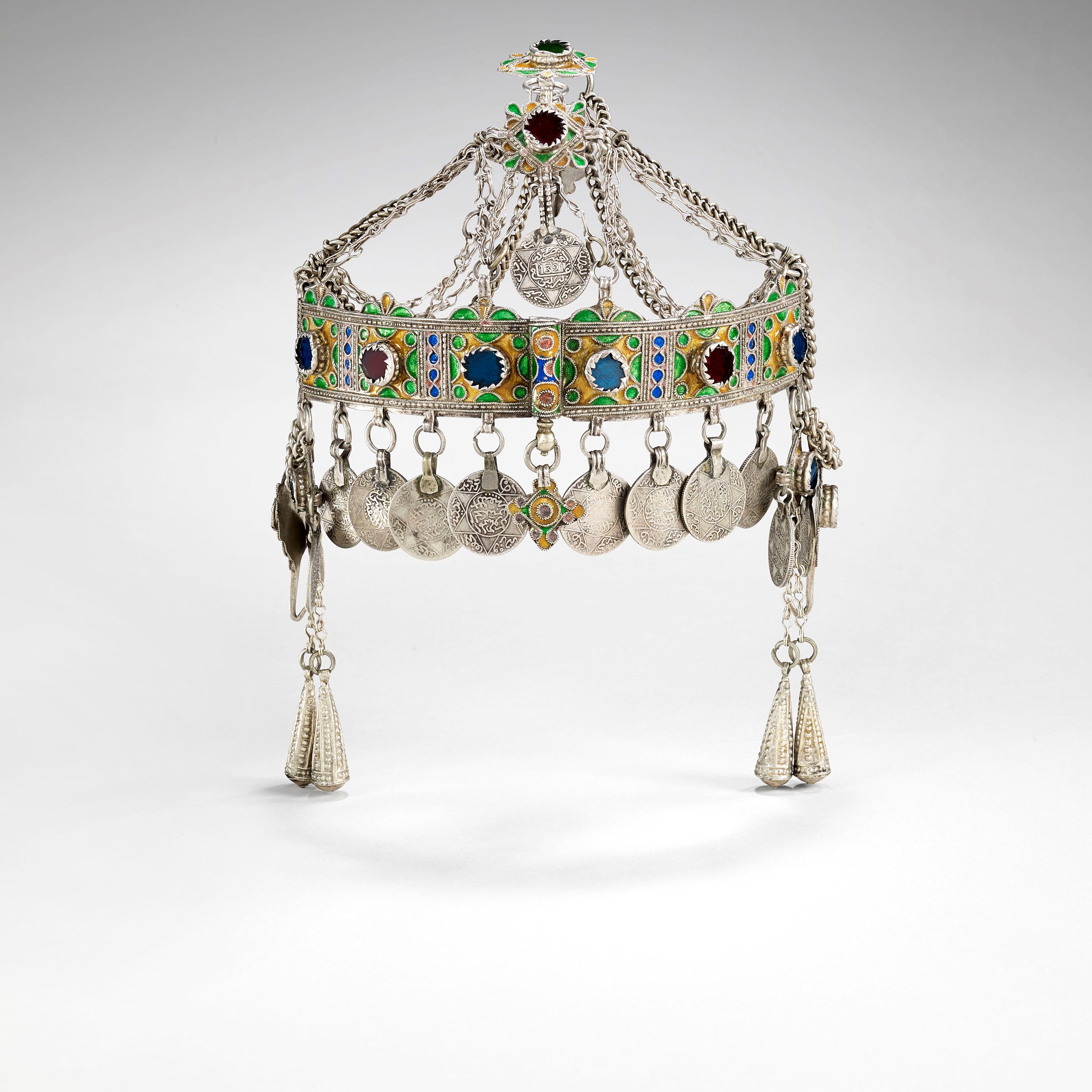 Programmation
Visits and conferences


Carte blanche visits

On Wednesday evenings, attend carte blanche visits led by personalities who share their views and expertise on a selection of chosen works.
- Wednesday 18 May and 21 September: Bérénice Geoffroy-Schneiter, exhibition curator
- Wednesday 1 June: Hana Chidiac, head of the heritage unit of the North Africa and Near East collections at the musée du quai Branly - Jacques Chirac
- Wednesday 15 June: Dominique Antérion, in charge of the monetary collections at the Monnaie de Paris
- Wednesday 20 July: Malala Andrialavidrazana, artist
- Wednesday 7 September: Claire and Pierre Ginioux, collectors
From 7pm to 8.30pm
Full price: 14 € / reduced price: 6 €.
Guided tours « Money in all its forms… »

Take a trip with a mediator who will reveal the wonderful world of coins, which can be seen and seen again and again to surprise you.
Second Saturday of each month: Saturdays 14 May, 11 June, 9 July, 10 September
From 11:30 am to 1 pm
Full price: 14 € / reduced price: 6 €
Round Table « To Each His Own Currency »

In partnership with the 21st edition of the Parcours des Mondes, the Monnaie de Paris is organising a round-table discussion between art historians and anthropologists.
Thursday 8th September
From 6pm to 7.30pm
Free on registration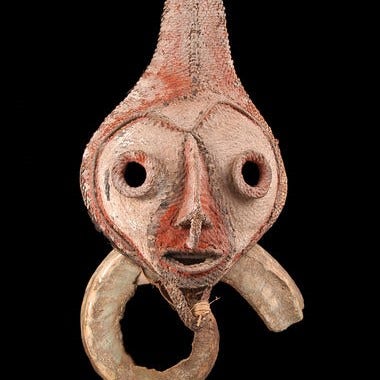 For families
Storytelling tour : Journey around the world's currencies
Explore the corners of the world in search of stories of exchange with a storyteller.
Sundays 22 May, 5 and 19 June, 3 and 10 July, 11 September
From 3pm to 4pm
Full price: 14 € / reduced price: 6 €
Art workshop :  Create your own money from elsewhere

Imagine and create your own currency before giving it your own value...
Wednesdays 8 June, 6 July and 21 September
Sundays 12 June and 31 July
From 3pm to 5pm
One price: 12 €
Catalogue
The bilingual catalogue (French and English) published on the occasion of the exhibition brings together contributions by the curator, Bérénice Geoffroy-Schneiter (Monnaies vagabondes and Bijoux-monnaies/Monnaies-bijoux: Les noces du sacré et du paraître) as well as unpublished essays by Jacques Attali (Histoire de la monnaie), Francis Dupuy (Monnaies autres, monnaies des autres), Nicolas Garnier (Les monnaies du Sepik), Constance de Monbrison (Chaque ombre à son âme reconnaît la lumière ou l'union des polarités à travers la circulation des biens en Insulinde), Marie Perrier (Les monnaies de métal dans la collection africaine de Denise et Michel Meynet), and Marie-Charlotte Calafat (Choses banales et trésors oubliés).
The catalogue reflects the exhibition's journey and presents more than 120 illustrations.
Co-edition Silvana Editoriale - Monnaie de Paris
Graphic design: Aurélien Farina
Retrouvez les coulisses de l'exposition